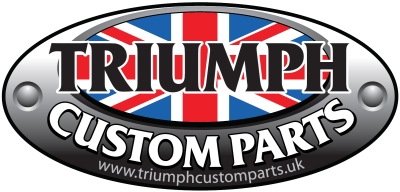 Customer Testimonials
Hi sir,

Needless to say the front fender is awesome. Both paint and product quality.


---

I wanted to let you know how impressed I am with the excellent service. The work you have undertaken for us has been carried out impeccably and the results are superb. Many thanks indeed. P.Phillips, Coalville, Leicestershire


---

Great Product, Well Made And Excellent Value, Superb Rear Light Too


---

Slack arse French bas****ds. After 17 years here I haven't gotten used to it, I just accept it as it is and try my best not to become like them. I sent it all to the best motorcycle painter in Paris this afternoon. He's already undercoated the tank and he was impressed by the quality of your products. Thanks for your quick follow up, I ordered an ignition CDI box in Italy at the same time as your order and I've got the same grief but they haven't done much about it yet. I'm surprised on this continent that they can organise running tap water and electricity! Lol
Will send photos once it's all finished.
Thanks again (and will order again).
Roy


---

Hi Pete,
WOW,WOW,WOW & WOW!!!!!!!

The clock covers are superb, they fit a treat too.
Many, many thanks for them Pete.
If you need any more photos or if anyone needs reassuring that the clocks are the mutts nuts then please dont hesitate to send them my way.


Stainless Steel Clock Bottom's ( new push button type )


---

Hi Pete,

Just received my order and must say that I'm very impressed with the quality. Just one quick question about the indicators, is the black wire with white stripe the negative (ground)?

Regards
Paul


---

Thank you for replacing the tail light and enclosing some fuses, the new one works a treat and the fuses came in well handy as the other one blew the fuse. The bike looks awesome thanks to your bodywork, I am going to take some quality photos as soon as I can get it out of town on a nice day and will send you some if your interested. If so you can use any of them if want to show them on a bike on your website. Once again thank you for all your help. Andy


---


Have just put the stock indicators on the front again and its back to normal rate on all 4.
Thank you very much for sending the relays Pete, I realise it is christmas this week!!!

and thanks for taking the time to email me, I am impressed with your quality and service.

Mark.


---

Hi

I bought two side flow panels in satin from you about 2 months ago and they are awesome!!!

I need some other parts painted for my bike so is it possible you could let me know the name and email of your painter as he not only did a fabulous job but I would like them to match your panels

many thanks for your time

James Snell



---

Hi Pete,

fender arrived today is already mounted, perfect job looks great, thanks a
lot also for the rest and the shirt.

Cheers Ferry


---

Hey Peter,

Finally had a chance to install the fenders on my Bonneville and they look great! I am really happy with the look and finish; exactly what I had in my head, yet didn't have to do any of the work!

thanks again. All the best to you!

eric


---

This is an email, sent via www.pjglassfibre.com contact form:
-------------------------------------------------------------------
Just wanted to drop you a line and let you know how impressed I have been with your side covers!!
I get more comments about the side covers, than anything else on my bike, so thank you for a truly great product!

Thanks, Marc


---